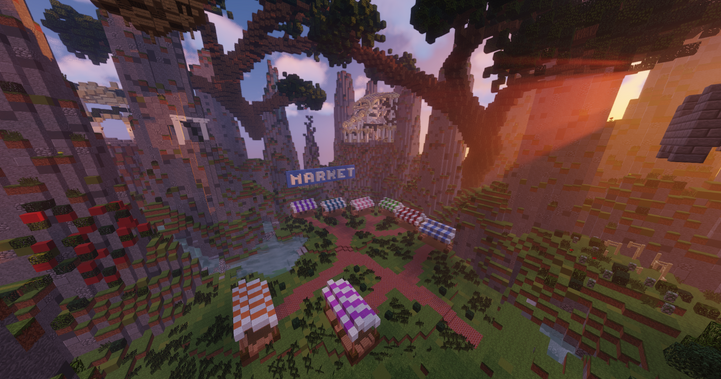 ​
Hi all,
After seeing the feedback from our Community Survey, we have decided to introduce player-run markets back into the server.
Please check below to see more information about markets, and how you can claim one for yourself!
What are Markets?
Markets are areas that can be rented by players to create shops or trades. Most players utilize this area to create chest shops that sell or buy items, spawners, or even mob coins. All of these eight markets are for rent, and players can only rent one market at a time. You can visit the markets with
/warp markets
and see what other players are selling.
How do I claim a Market?
Markets are currently up for rent for
$25k/day
. This price may change but has been set due to the current trend in the economy of SkyBlock. You can claim a market by clicking on the sign seen below in front of a market that is not currently taken.
» Markets after the sign has been clicked and claimed:
​
Market Rules
Markets are rented on a per-day basis. You can extend the rent by right-clicking on the sign.
We ask that you keep a eye on the rent time, and remove your shop before your rent runs out. If your shop is not removed after a day of your rent expiration, it will be removed by an Admin.
We also ask that you do not keep a market for longer than a week, to allow other players to rent as well.
You are also not allowed to use alts to own multiple markets.
Any questions? Please let me know on our discord server.
Thanks,
Nate
Last edited: